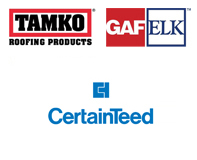 General Roofing
Residential Re-Roofing
Roof Repair
Insurance Claims
Free Upgrade to 30-YR Laminate Shingle
Free Inspections
Free Ventilation Analysis
Roof Upgrades Available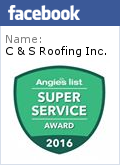 Leaking roofs are one of the most common problems encountered by homeowners. If you are in need of a Denver, CO roof repair company, look no further than C & S. A leaking roof is a serious nuisance and if left untreated can cause a tremendous amount of damage to your home- even a small hole can lead to mold damage, water leakage, insulation destruction…the list goes on and on. It is therefore very important to repair roof leaks as soon as possible to avoid further damage.

Unfortunately, determining the source of the leak can be rather difficult. It could be missing shingles or any other number of possibilities. The best course of action is to call in an experienced roofer to diagnose the problem for you. C & S is a full service roofing company that will gladly fix your leaking roof. We can quickly locate the source of the leak and have it patched, sealed, or replace the damaged or missing shingles.
If your roof leaks, don't wait for the damage to escalate. Contact us to help you get the job done now!